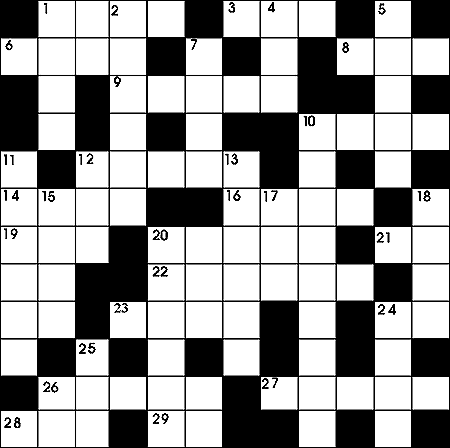 Free EFL resources: advanced & intermediate level crosswords and other word games.




Copyright notice.


All articles and word games published on this website remain the copyright © of Linguapress.com and/or their individual authors.
Reproduction is authorised exclusively for use by students for

personal use

, or for teachers

for use in class


Copying onto other websites is not authorised.

En France: déclaration reporgraphie CFEDC, indiquez Linguparess comme éditeur.

---
Printing


Pages on this website are optimised for printing with the "shrink to fit" option using Mozilla Firefox .
Themed vocabulary crosswords, quizzes and other puzzles :
INDEX
These crosswords and other puzzles have been designed for students of English as a foreign or second language, at advanced and intermediate levels. They are particularly aimed at students in the final years of high school or in further education (years 8 to 12 - fifth and sixth forms) . Designed to develop or test vocabulary in specific fields, they generally used British English spelling (where it differs from American English), and were originally designed for students in European high schools.
►

Advanced level English, themed EFL / ESL crosswords.

►Other types of word games .



►Intermediate English, themed EFL / ESL crosswords.



►Intermediate English, other word games.


More

themed crosswords coming in due course,
for advanced and intermediate level students.


Bookmark

this page for future reference.