Follow Linguapress on Facebook
English for
A2 B1 and B2

levels. Intermediate English reading resources

CEFR / TELC

levels A2 B1 or B2 (Threshold - intermediate)

ACTFL

levels Advanced-low – Advanced-mid.



Readability

Most Linguapress Intermediate texts score as follows on the Flesch-Kincaid scales:

Grade

: between 6 and 8,


Readability level

: either

60 - 70 Plain English
or

70 - 80 Fairly easy
To
Understand Flesch Kincaid scales,
see the Linguapress
Readability guide
Simplified English ?
The "simplified English" in these items is not simplistic English, nor is it artificial English. It is real English, with the difficulties ironed out. Resources in this section vary in difficulty from low intermediate English to advanced intermediate (equivalent of up to

Cambridge First certificate

of English level, or

CEFR

* levels A2 to B2), and are designed for students with (the equivalent of) at least two to four years of high-school English behind them - not for beginners.



Copyright information.



Free to view, free to use, free to print, but not free to copy. except by teachers for their own classes.
All pages published on Linguapress.com are © copyright Linguapress unless otherwise indicated.
Teachers are free to reproduce these resources on paper for use with specific classes, and students are free to print out personal copies of materials from Linguapress.com.

Want to share ?
Do not copy materials from Linguapress.com on any other publicly accessible website. This is an infringement of copyright, and it is pointless. All pages on Linguapress.com can be freely accessed by anyone; no registration, no passwords! So to share Linguapress, just link directly from your blog or website to linguapress.com

Click for full copyright information

Most items in the Linguapress intermediate English archive can be easily printed for classroom use. See Printing Linguapress English resources

* CEFR - The Council of Europe's

Common European Framework of Reference

for languages.


Teachers : do you and your students enjoy working with Linguapress ? Let us know what you like best, what you would like to see more of, or any questions you may have. To send us your views or questions, please use our get-in-touch form.












Linguapress.com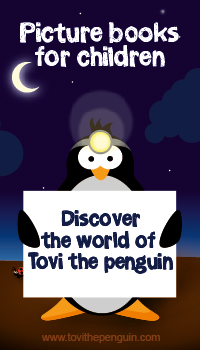 Tovi is available worldwide through Amazon. Search Tovi the Penguin



Copyright:
Many of the intermediate English resources published on Linguapress.com are updated from articles originally published in print form in Linguapress English learners' newsmagazines, between 1980 and 2001 .
Photo top.
Copyright About-Britain.com, JR
Free
Intermediate level

English reading resources

These resources are completely free to use at home or in class. There is nothing to pay, and no need to register or sign up before you use them.
Teachers : for more ideas for using reading resources in the classroom see Reading comprehension



1. Articles with a North-American theme
Britain in general
Society
Dialogues
Icons
London
Sport
3. Other resources - short stories, technical English, songs, cartoons
Short stories - teenage fiction
Songs
Technical subjects
Cartoons