Advanced level EFL resources: word games and crosswords
Sports CROSSWORD
A thematic crossword for students of English as a foreign language, or English as a second language. The answers to this crossword have something to do with a variety of different sports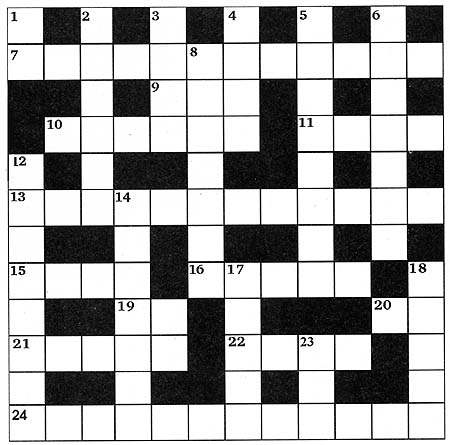 CLUES ACROSS
7. He plays for money
9. What you do with your eyes.
10. Some of these are sharp, but the most popular ones these days are "in-line" and have wheels.
11. A group of players.
13. They took place in London in 2012 and Rio de Janeiro in 2016..
15 These are strong in most athletes.
16. What footballers want to score.
19. We've got ___ win.
20. Heads ___ tails ?
21. To applaud vocally. In America, ________-leaders provide entertainment at big sports events
22. Neither a victory, nor a defeat.
24. Sweat!
CLUES DOWN
1. Opposite of down

2. A man (or woman) who rides a racehorse

3. Worn by athletes and many sportsmen.

4. Andy Murray ________ a racket.

5. England's favourite sport.

6. Man who organizes a group of players..

8. Putting top tennis-players into an order of merit for major tournaments.

12. International competition that took place in Brazil in 2014 (7,3)

14. Great American golf competition.

17. Sequence

18. Prepare for a sporting activity.

23. Is gymnastics a sport or an ______ ?




Copyright notice.
This document is copyright © Linguapress 2016.
It may not be reproduced on other websites or in print form for distribution.
It may be printed for individual use, or for use by teachers with their classes.
In schools declaring the source of copied materials to a national copyright agency, Linguapress advanced level crosswords and resources should be attributed to "Spectrum" as the source and "Linguapresss France" as the publisher.
Multicopiage en France: en cas de déclaration CFEDC par l'établissement, document à attribuer à "Spectrum", éditeur "Linguapress". Click here for the
solution
(but do the puzzle first!)