Graded English reading texts with
vocabulary
guides, and also
lesson plans
, interactive
exercises
and
audio
:
CEF levels B1 and B2, Cambridge First Certificate.
UK - USA - Canada - topical - cultural - technical - fictional
TOPICAL TEXTS - make the most of the things people are talking about !
Also
Who is King Charles III ?
Read about him in this
B1
text:
Britain's new king
With
audio
-
All

Linguapress.com

online resources
are open access and
completely free
to use at home or in class. There is nothing to pay, and no need to register or sign up before you use them.
Audio:
Many of the texts are accompanied by audio recordings. See below.
Responsive:
Unlike PDF documents which can be impossible to view on small screens, the responsive pages on Linguapress adapt for easy viewing on all typoes of device - computer screen, mobile phone, tablet, projector.
Printing:
Linguapress reading resources are printer-ready. No need for PDF. Select your browser's print icon, or select print from the menu, to print just an article and its word guide. Exercises and teacher notes print on separate pages.
Teachers:
For more ideas for using reading resources in the classroom see
Reading comprehension
.
Interactive resources:
Many articles come with interactive worksheet resources that can be used in class, done on paper, or filled in on screen.
Reading texts for intermediate English - CEF levels B1 and B2
A collection of reading resources mostly about life and issues in Britain and the United States, in intermediate level English - with word guides, exercises and classroom activities
Britain in general
Society
And

new texts

available
only in the Linguapress paperback
- ►
A Background to English
Dialogues
Icons
London
Sport
2. Topics with a North-American theme
NEW

American Indians -

New audio

- Also known as Native Americans, they are the original inhabitants of the USA
Alcohol, Prohibition and Al Capone B1 level, a simple but interesting text with interactive worksheet.
Profession : Cowboy

New audio

There are still cowboys working today in the American west
George Washington - With

audio

- the story of America's first president
Hollywood & Superheroes

New audio

Focus on Canada An introduction to Canada in intermediate-level English
USA: Still looking for Gold Out west, the gold rush is not yet over...
USA: who was Buffalo Bill? With

audio

- Remembering one of America's great folk heroes .
USA: Team sports, American style Why do the USA and Europe have different sports?
Elvis - he's still the "King" and his home Graceland, in Memphis, is a major tourist attraction.
The story of Silicon Valley What is Silicon valley, where is it, and why ?
The story of Coca-Cola.

New audio

The name "Coca-Cola" is the best-known name in the whole world.
The story of Blue Jeans. The world's most popular garment was first created in 1873
Hollywood - its life and times A short story of Hollywood, in easy English.
America's oil - a love affair Americans use a lot of energy; but the cost of oil is going up.
USA: Winter sports USA Americans love winter sports, because their winters are so cold
USA: Close encounters with a Twister - A tornado strikes....
And

new texts

available

only

in the Linguapress paperback
►
A Background to English
3. Other resources - short stories, technical English, songs, cartoons
Short stories - teenage fiction (
►

see also short stories)
Songs
Technical subjects
Cartoons
Original strip cartoons in simple English
English for
A2 B1 and B2

levels. Intermediate English reading resources

CEFR / TELC

- levels (A2) B1 or B2 (Threshold - intermediate)

ACTFL

- levels Advanced-low – Advanced-mid.

Readability

Most Linguapress Intermediate texts score as follows on the Flesch-Kincaid scales:

Grade

: between 6 and 8,


Readability level

: either

60 - 70 Plain English
or

70 - 80 Fairly easy
To
Understand Flesch Kincaid scales,
see the Linguapress
Readability guide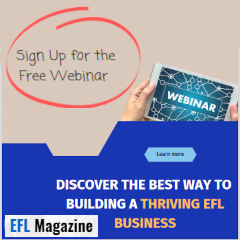 The magzine for English teachers
Simplified English ?
The "simplified English" in these items is
not
simplistic English, nor is it artificial English.
It is
real English
, with the difficulties ironed out. Resources in this section vary in difficulty from low intermediate English to advanced intermediate (equivalent of up to
Cambridge First certificate
of English level, or
CEFR
* levels A2 to B2), and are designed for students with (the equivalent of) at least two to four years of high-school English behind them - not for beginners.
Schools, teachers !
Linguapress online resources are all

free to use.


Help us to keep them free!
You can support Linguapress by ordering one or more of our print publications for yourself, your school library or resource centre.
Linguapress books are available through Amazon and leading EFL bookshops worldwide.
Click here to check out our titles and main distributors.

Copyright information.
Free to view, free to use, free to print, but
not free to copy
. except by teachers for their own classes.
All pages published on Linguapress.com are © copyright Linguapress unless otherwise indicated.
Teachers are free to reproduce these resources on paper for use with specific classes, and students are free to print out personal copies of materials from Linguapress.com.
Want to share ?
Do not copy materials from Linguapress.com on any other publicly accessible website. This is an
infringement of copyright,
and it is pointless. All pages on Linguapress.com can be freely accessed by anyone; no registration, no passwords! So to
share
Linguapress, just link directly from your blog or website to linguapress.com
Click for
full copyright information
Most items in the Linguapress intermediate English archive can be easily printed for classroom use. See
Printing Linguapress English resources
* CEFR - The Council of Europe's
Common European Framework of Reference
for languages.
Teachers: do you and your students enjoy working with Linguapress ? Let us know what you like best, what you would like to see more of, or any questions you may have. To send us your views or questions, please use our get-in-touch form.
Photo top by Julius Silver / Pixabay