EFL / ESL resources index :
word games and crosswords
Language games for English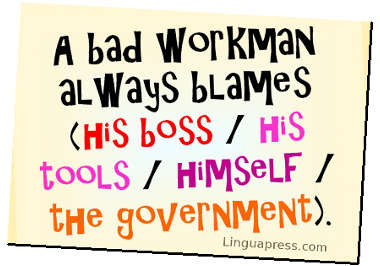 These
thematic graded crosswords
and other puzzles have been designed for students of English as a foreign or second language, at advanced and intermediate levels. They are particularly aimed at students in the final years of high school or in further education (years 8 to 12) or adult learners .
Designed to
develop or test vocabulary
in specific fields, they generally use British English spelling where it differs from American English.
Shopping from Britain ?
Discover UK online shops that deliver to Europe or worldwide
Food - fashion - household gifts
Online shopping from Britain
Copyright information.

All word games and puzzles on Linguapress.com are © copyright Linguapress 1985 - 2020.
Teachers are free to reproduce these resources on paper for use with their classes, and students are free to print out personal copies of materials from Linguapress.com.
In countries where educational copying statistics are recorded for a national copyright agency, copies of material from Linguapress.com should be attributed to Linguapress, with specific details as indicated on each web page.
Reproduction of word games or articles from Linguapress.com on any other publicly accessible website is strictly forbidden – and pointless. If you like this page and want to share it with others, just share a link on social media or on your website, but don't copy.