Advanced level EFL resources:
word games and crosswords
BUSINESS ENGLISH crossword - 2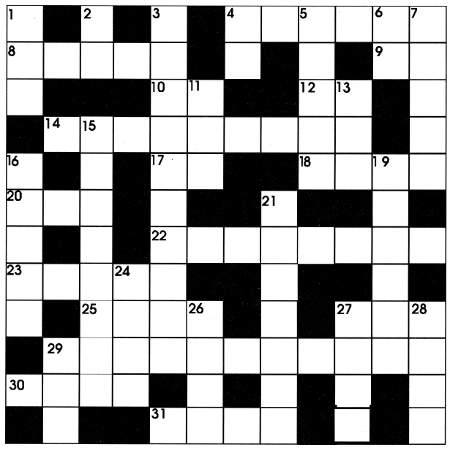 A second thematic crossword on the subject of business, for students of English as a foreign language, or English as a second language.
CLUES ACROSS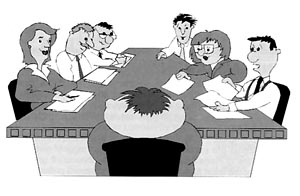 4. Uninteresting.
8. Travel to work ___________ before the crowds.
9. You can pay now ___ later.
10. Personal Assistant, or per year.
12. Middle of city.
14. To publicise.
17. Us as a subject.
18. These CD's cost £19.99 _______
20. Designates an incorporated company in the
United States
22. Documents indicating how much must be paid.
23. Minimum.
25. Businessmen usually wear them; but they could be links too.
27. Owed.
29. People working in offices, often women.
30. Table to work at in an office
31. Remain
CLUES DOWN

1. _______ cost; cost after all additions
and deductions have been made.
2. Same as 9 across.
3. Once common, these machines have now
disappeared from most offices.
4. You can order ____ phone or online.
5. Put up (prices, for example).
6. Do people use dollars in Britain?
7. Diagram showing how figures have evolved.
11. Most banks ______ closed on Sundays.
13. The British even drink it in the office!
15. To tell a personal assistant exactly what to write.
16. Synonym of 22.
19. A piece of paper accepted as payment in place of cash.
21. Firm, business organisation.
24. If you are _______, you may not go to work.
26. We ___________ you our price list last week.
27. To compose a telephone number!
28. Oil company, called Exxon in the USA.
29. Series.
Click here for the
solution
(but do the puzzle first!)
© linguapress.com. Copying to any other website is not permitted. Teachers wishing to make this resource available to students are welcome to link directly to this page.
Reproduction is authorised exclusively for personal use by students, or for use by teachers with their classes. Multi-copying of this resource is permitted for classroom use. In schools declaring the source of copied materials to a national copyright agency, Linguapress advanced level resources should be attributed to "Spectrum" as the source and "Linguapresss France" as the publisher.