LINGUAPRESS for teachers
The best online teaching jobs ?
Looking to teach English online ? Here is a job-seeker's guide.
For teachers looking for a job teaching English online, the task can be overwhelming. With so many roles to choose from, how can you tell which online TEFL jobs are the best? What are the different attributes that make a good platform? Let's look at how to decide which jobs are worth considering for your English teaching career.
Here is a short guide from the online TEFL platform Tefl.org with tips to help you find the ideal online teaching job for you, taking into account pay and conditions. Below we list seven key criteria. Many online teaching platforms will tick some of the boxes. The best ones will tick them all
The Best online teaching jobs will....
1.
Provide

lesson materials

For experienced teachers, 'turn up and teach' jobs are the easiest – no lesson preparation or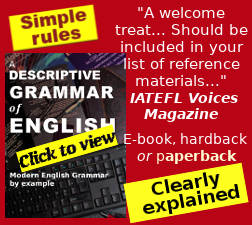 gathering materials, just log online and teach off the bat. You're provided with everything you need for a successful lesson - usually a Powerpoint - you just guide the student through it.
Newer teachers should always spend time preparing with the class materials. Check that you're familiar with the content and can anticipate any student questions. While provided materials aren't always top quality, using them is easier than preparing your own lesson plans.
2. Offer 30-minute
lessons
With classroom-based learning, longer lessons make sense – if you only have 30 minutes, by the time everyone's opened their books and done the warmer, you won't have much time to cover the main content. But with one-to-one online classes, a shorter class is a bonus. If the student isn't enthusiastic or a topic isn't engaging, an hour feels like a drag. But 30-minutes will fly by whatever you're teaching, and having several classes in a row will feel fresh and engaging compared with one longer class.
3. Offer plenty of
hours
In this freelance, zero-hours economy, getting enough work from your self-employed revenues can be a worry. You need a school that can consistently offer the hours you need to make ends meet. Often, this will be a balancing act between getting paid fairly and getting enough work.
Schools paying less often have more hours available because they also charge their students less, so have plenty of custom. Online TEFL schools paying higher will only attract the wealthiest of students, and so the number of classes will be smaller. Decide whether consistent work is most important to you, or if you don't mind a fluctuation in hours and pay.
4. Offer
cancellation

payment

Sometimes students don't turn up. If you're a career TEFL teacher, that gap is annoying but can be filled with other tasks like checking emails. It's not like a classroom-based cancellation where you've travelled to class for nothing.

Some online schools pay teachers when students don't turn up, others don't. You're likely to get a percentage rather than the whole lesson cost, and there will usually be stipulations differentiating between cancelling in advance and a 'no show'. If the school doesn't state this clearly in the contract, ask so you know what to do before it occurs – it's inevitable to happen sometime!
5. Have
peak hours

at reasonable times of the day

The largest TEFL industry is in China, 'the other side of the world' for most online teachers. If you want plenty of hours, you'll need to be available during peak times for your students. Many teachers get up hours earlier to be free for that peak time, but if that isn't possible, there are other options, it's just trickier to acquire enough hours.
6.
Pay

fairly

When trying to find the best online TEFL job, don't immediately go for positions with the highest wages. Often, the advertised salary isn't a true indication of what you'll earn. If a job pays between $18 and $22 per hour, you might hope to get the higher end of that scale, but you'll probably start at the lower rate, even if you're experienced and qualified. Schools will have their own systems for deciding how much you earn. Also, look at schools offering referral fees for introducing new teachers. Many schools offer bonuses for the number of hours you teach per month, and you can earn more if you're one of their high performers.
7. Hire
your

nationality

Some schools want British accents, some prefer Canadian, some will hire from anywhere. Bear in mind that many schools can't hire you if English isn't your mother tongue, even if you speak it perfectly. Some will only hire teachers who (also) speak the language of the country. It's important to check this information before you apply – a school won't relax its policies just because you've gone to the effort of applying.
8. Cater to
your

ideal students

Before you job hunt, think about who you want to teach – the student's nationality, English ability, their age, class size – and apply to schools who attract those students to find the best online TEFL jobs for your teaching background.

...
---
..
More ideas to share
with teachers on Linguapress.com ? Use the form on our
get in touch
page
More on the world of English teaching : see
Teaching English in a world after Covid
Discover
The University Grapevine
a new idea-sharing platform for teachers of English in higher education.
Website and texts © Linguapress.com 2009 - 2022 except where otherwise indicated
Contact:
Use the form on our
get in touch
page