EFL / ESL - level B2 - C1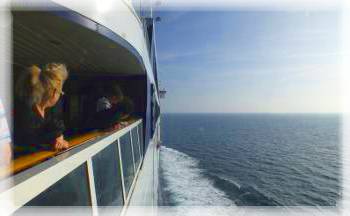 Advanced level EFL resources: word games and crosswords
Travel CROSSWORD
Travel - thematic vocabulary EFL resource

Expand your vocabulary - a thematic crossword for students of English as a foreign language, or English as a second language. You should know much, but not all, of the vocabulary required for this crossword, so you may need to use a dictionary. Clues below.
Interactive crossword - can be filled in on screen. Put in just one letter per square.
To save your result take a screenshot

| | | | | | | | | | | | |
| --- | --- | --- | --- | --- | --- | --- | --- | --- | --- | --- | --- |
| 1 | 2 | | 3 | | 4 | | | 5 | | | 6 |
| | | | | | | | | 10 | | | |
| | | | 7 | | | 8 | 9 | | | 10 | |
| | | | | | | 11 | | | 12 | | |
| 13 | | | | | | | | | | | |
| | | | | | | | | | | | 14 |
| 15 | | | | | 16 | | | | | | |
| | | | | 17 | | | | | | | |
| 18 | 25 | | 19 | | | | | 20 | 21 | | |
| 22 | | 23 | | | | | 24 | | | | |
| 25 | | | | | | | | | | | |
| | | | | 26 | | | | | | | |
CLUES ACROSS
1. The train stops here
5. The people who work on a ship, or on a plane.
7. To invalidate; stop a booking or a planned journey.
10. You can cross the Channel by ferry ..... through the tunnel.
11. Stop.
13. A booking, a guaranteed place.
15. Luggage.
16. Section of a journey.
19. Person travelling on holiday.
24. Opposite of "finish".
25. Your destination must be .............. on your booking form.
26. Entrance hall, or foyer.
CLUES DOWN
2. He sells holidays.
3. You need them before you take the plane or train.
4. To be the proprietor of.
5. This train is going to Edinburgh, ............... at York and Newcastle.
6. While you're on holiday, others are at ............
8. A flight that is not on a regular service, but has maybe been hired by a tour operator.
9. Perhaps you do this differently on holiday, specially if you travel abroad.
12. We're going ....... the Costa Brava.
14. Visitors who are staying in your house, maybe.
17. A place where tourists often spend the night.
18. Use soap and water.
20. I'm going to ............. with my grandparents for a fortnight this summer.
21. A nice pale bronze colour on your skin.
23. Opposite of night.
.
Shop online from the UK for delivery throughout Europe or worldwide.
Discover UK stores offering
international online shopping
on About-Britain.com.
Copyright notice.
This document, text & photo, is copyright © Linguapress.com 1999-2020.
It is
free to use and print
for individual use, or for use by teachers with their classes.
It may not be reproduced on other websites or in print form for distribution.
In schools declaring the source of copied materials to a national copyright agency, Linguapress advanced level crosswords and resources should be attributed to "Spectrum" as the source and "Linguapresss France" as the publisher.
Multicopiage en France: en cas de déclaration CFEDC par l'établissement, document à attribuer à "Spectrum", éditeur "Linguapress".
Click here for the
solution
(but do the puzzle first!)