English word games - advanced level
EFL / ESL - level B2 - C1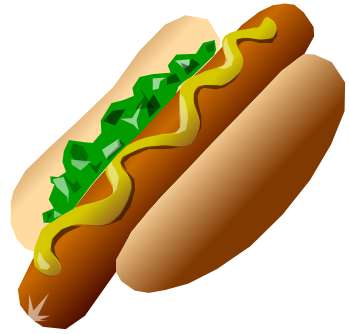 Advanced level EFL resources: word games and crosswords
Interactive

Food and drink

CROSSWORD
Eating and drinking - thematic vocabulary EFL resource

Expand your vocabulary - a thematic crossword for students of English as a foreign language, or English as a second language. You should know much, but not all, of the vocabulary required for this crossword, so you may need to use a dictionary. Clues below.
Interactive crossword - can be filled in on screen. Put in just one letter per square.


To save your result take a screenshot
| | | | | | | | | | | | |
| --- | --- | --- | --- | --- | --- | --- | --- | --- | --- | --- | --- |
| 1 | | | | 2 | | 3 | 4 | | 5 | | 6 |
| 7 | | | | | | | | | | | |
| | | | 8 | | | 9 | | | | | |
| 10 | | | | | | | | | | | |
| | | | 11 | | | | | 12 | | 13 | |
| 14 | | | | | | | | | | | |
| | | | 15 | | | 16 | | | | | |
| | | 17 | | 18 | | | | | | | |
| | | | | | | | | | | | 19 |
| | 20 | | | | 21 | | | | | | |
| 22 | | | | | | | | | | | |
| | | | | | | | | 23 | | | |
CLUES ACROSS
3. The most common kind of fruit grown in England.
7. People often wear this when working in the kitchen.
8. America's favourite food, maybe?
10. A cup that does not need a saucer
11. A form in which corn is often eaten.
14. Hens do this to eggs.
16. Evening meal.
17. Very small piece of bread.
20. Utensil for cooking in or making sauce in.
21. Sometimes eaten as a pudding, or, else used to thicken soup or casseroles.
22. Where people cook
23. Parsley is one, so is basil.
CLUES DOWN
1. Orange jam.
2- Gastropods much appreciated in France
4. Dried plum.
5. Roast............. of mutton is a popular joint England.
6. Waiters do this.
9. Small whitish vegetables, served in a tomato sauce, and very popular in Britain (5,5)
12. Two slices of bread with a filling between them.
13. Drink made in a brewery.
15. A meal between breakfast and lunch.
18. Wash _____ after a meal.
19. Synonym of mutton.
20. A tart upside down.
21. Britain's favourite hot drink.
.
Shop online from Britain - Many British stores deliver throughout Europe or worldwide.
Visit About-Britain.com
UK online shopping
choice.
Picturesque speech
English has lots of picturesque expressions referring to food. Here are some of them. Can you select the correct meaning of each one, ?
1) He's really in the soup,
a) He's very successful. b) He has real problems. c) He's very busy indeed
2) I'm really cheesed Off
a) I'm very tired. b) I've finished everything. c) I'm very annoyed.
3) You can't have your cake and eat It.
a) You must choose one thing or another, not both, b) You should eat less. c) You can't always have the best in life
4) That's money for jam.
a) It's very expensive. b) It's a waste of money. c) It's easy money
5) He's full of beans.
a) He's very energetic, b) He's ill. c) He's very amusing
More thematic crosswords : ►
Medical crossword
,
Travel crossword
,
Food crossword
and more
Copyright notice.
This document, text & photo, is copyright © Linguapress.com renewed 2020.
It is
free to use and print
for individual use, or for use by teachers with their classes.
It may not be reproduced on other websites or in print form for distribution.
In schools declaring the source of copied materials to a national copyright agency, Linguapress advanced level crosswords and resources should be attributed to "Spectrum" as the source and "Linguapresss France" as the publisher.
Multicopiage en France: en cas de déclaration CFEDC par l'établissement, document à attribuer à "Spectrum", éditeur "Linguapress".
Click here for the
solution
(but do the puzzle first!)